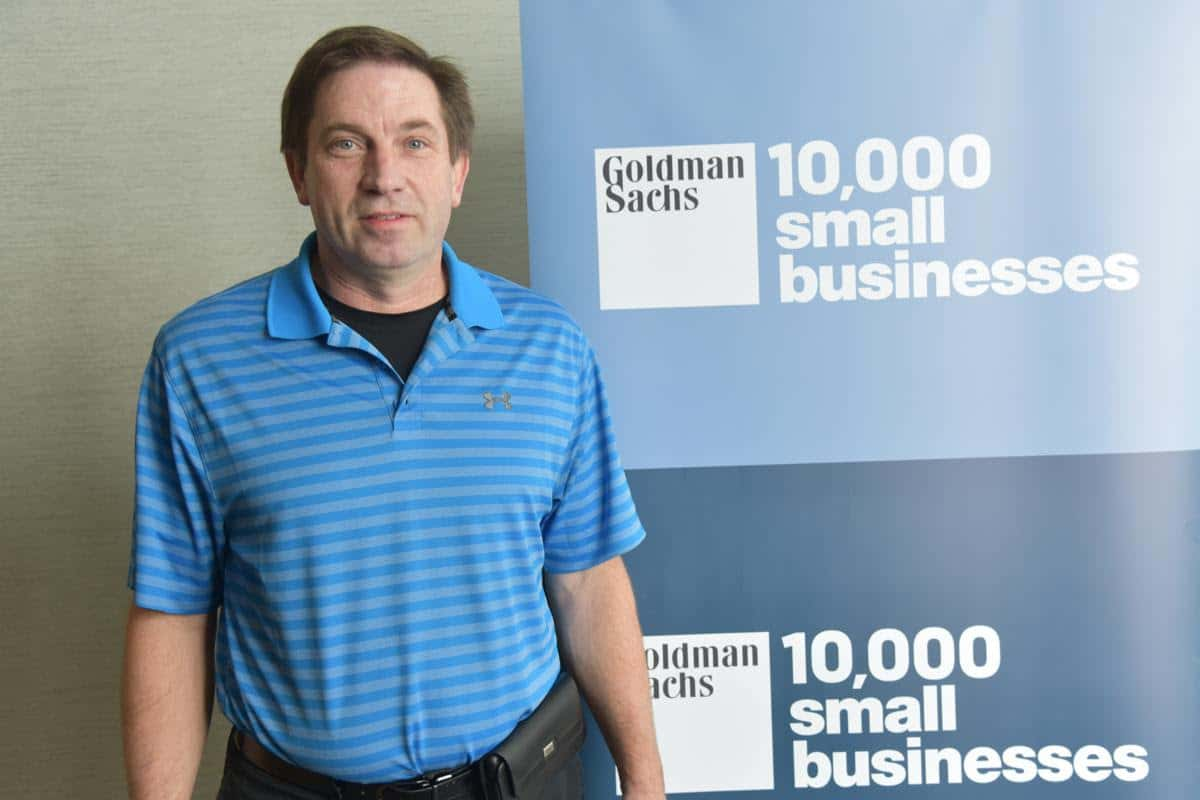 Photo courtesy of Washington Chamber of Commerce
A Washington business owner was one of 32 Iowans to complete a Goldman Sachs business program. Kevin Erpelding, owner and CEO of Archer Appliance, completed the 10,000 Small Businesses Program. He applied for the program after being contacted about it by Washington Chamber of Commerce Director Michelle Redlinger. Erpelding applied in the fall, was later interviewed, and was accepted as one of 32 scholars from across the state.
The 100-hour program included online class work as well as in-person work at Des Moines Area Community College. Erpelding said a benefit of the program was working in small groups with small business owners from across the state who face similar challenges. The course's curriculum focused on business skills like negotiation, marketing, leadership, understanding your market, and employee management.
To participate in the program, scholars must have owned a business for at least two years with revenues of at least $100,000 in the most recent fiscal year while employing at least two people. The Goldman Sachs 10,000 Small Businesses program has over 9,700 graduates from all 50 states and is offered at no cost to those who are accepted.