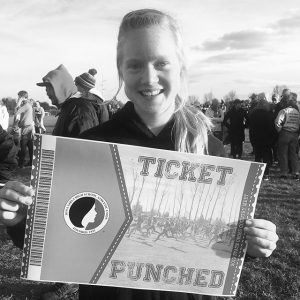 Our top sports story from the last academic year for Hillcrest Academy takes us to the cross country course. Sophomore Leah Bontrager was again a standout for the Raven runners. After a freshman year that saw her qualify for the state meet in Fort Dodge, she backed that up with an impressive second season. Bontrager posted the highest finish of any area athlete at the Southeast Iowa Superconference Championship meet in Fairfield, taking third place in a time of 21:07 to earn an all-conference spot.
At the class 1A state qualifier meet in Iowa City, it was again Bontrager that came through to carry the banner for the Ravens and all area runners, placing sixth in a time of 21:19 to make her way back to state.
At the state meet, Bontrager placed 67th overall with a time of 21:22. That finish was a 54 second improvement over her freshman year performance and a five place improvement.