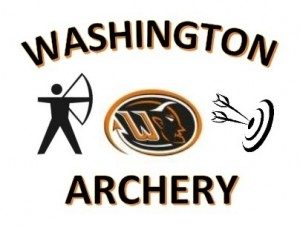 The rich tradition of Washington archery continued this winter with their work in the sport and in the classroom.
Out of individuals that represented the Demon High School team at the state tournament earlier this month, 20 members earned the National Archery in the Schools Program Academic Archer Certificate. Honorees included Davis Rees, Lane Frana, Jack Strabala, Curtis Stender, Alexis Ide, Samantha Mellinger, Myles Jones, Anna Venenga, Iris Peterson, Levy Palacios, Allison Rees, Hayden Janecek, Hunter Shultz, Kenna Rathmell, Paige Labelle, Duston Sorrells, Charles Stoutner, Samantha Frana, William Peterson, and Anna Miller.
An archer receives this recognition if they maintain a GPA that establishes them within school criteria for high academic scholarship and have no D's or F's during the in-season academic session.