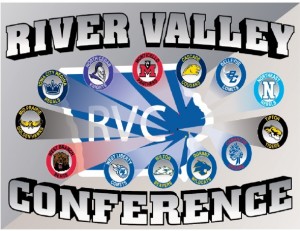 The Mid-Prairie Golden Hawk basketball teams travel to Durant tonight for the second day of action in a row when they battle the Wildcats. The Hawks were swept Monday night in Wellman by Williamsburg. The Golden Hawk girls lost a heartbreaker 48-47 despite 14 points from Maddie Nonnenmann. On the season, Mid-Prairie is led by Nonnenmann and Myah Lugar each at 11 points per game. Lugar is the team leader with 47 rebounds while Amara Jones leads the Golden Hawks with 41 steals and 31 assists.
Durant comes into tonight's game with an overall record of 3-8. Last time out the Wildcats edged Tipton 38-37. On the season Durant is led by Ally Happ at nine points per game. She is also the team leader with 31 steals and 18 assists. Allie Poston has posted a team best 50 rebounds. These two teams met twice a year ago with the Golden Hawks sweeping the Wildcats 69-49 on the road and 55-52 in Wellman.
The Mid-Prairie boys are 2-6 on the year after a 59-41 loss in Wellman to Williamsburg on Monday. They were led in the game by 16 points from Carter Harmsen. They are led on the season by Ethan Trimpe and Harmsen each scoring 12 points per game, 10th best in the River Valley South. Brad Tornow has the team lead and is third in the conference with 34 assists. Aidan Rath paces Mid-Prairie on the glass with 48 boards, 10th most in the RVC.
Durant comes into the game with an overall record of 5-5. Last time out they won at Tipton 67-58 with Jake Willkomm scoring 21 points. For the year the Wildcats are led by Joe Lillienthal at 14 points per game. Brendan Paper is the team leader with 57 rebounds. Drew DeLong has a team best 35 assists. These teams met twice a season ago with each team winning on their home floor, Mid-Prairie 65-53 in Wellman and Durant 61-58 at home.
You can hear all of the action live tonight on AM 1380, FM 102.5 and KCIIradio.com, beginning with the Washington HyVee pregame show at 5:30, tip of the girls game at six with the boys to follow.