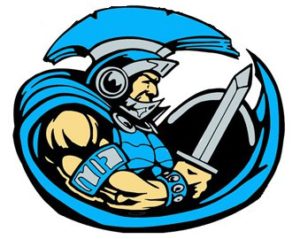 The Warriors of WACO had their third crack at the Warriors of Van Buren (29-4) on Tuesday to conclude the regular season, but it was Van Buren that triumphed in a hard fought three sets.
WACO kept it close in each set falling 25-16, 25-23, and 25-23. Van Buren showed their offensive depth with three players in double digits for kills led by Selena Sayre with 18. WACO's Morgan Graber showed off her skills with 18 kills and Laney Graber recorded 31 assists. Aubri Garnsey managed 30 digs and Lona Farrier had four blocks at the net. Serving continues to be a strong suit, as they connected on 55 of 56 serves as a team.
WACO ends the regular season 21-11 and they host Highland in the first round of class 1A regionals on Tuesday.