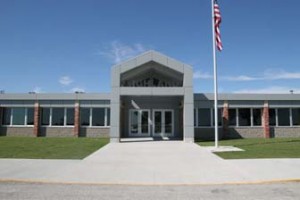 In less than one month, a $3.7-million bond issue for the Highland School District will be in the hands of voters.
If passed, the Highland school district will upgrade the HVAC system and windows at the secondary school, update the elementary school playground to make it ADA compliant, and expand storage space for the fine arts department. The district crafted a petition that received close to 80 signatures in support of the bond issue. In July, the Highland School Board officially ordered the election for September.
Superintendent Ken Crawford says with rising property valuations, property taxes will stay level, "The great thing about the taxes in the Highland School District is that the assessed value is going up so high, that there's just more people moving in, we've got more housing, and homes and that kind of stuff, so that can really drop your tax rates a lot, but if we can keep it level with this bond issue, we can get this situation taken care of without charging more to the customer."
For the bond issue to pass, the vote must reach a super-majority and have more than 60% of the votes in favor. The election will be Tuesday, September 10th.