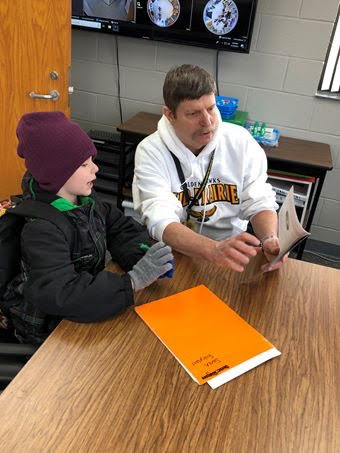 With the first day of school around the corner, the sooner parents begin getting their kids ready for the first day, the easier that transition will be.
According to the National Association of School Psychologists, the transition from summer vacation to eight hours of school each day can be difficult for both students and parents.
Mid-Prairie East Elementary School Principal Robin Foster says it's important to get kids mentally ready as soon as you can, "Sometimes some of us have a hard time coming back to school. There's a few things parents can do for kiddos to get them ready to start the school year: familiarize students with the building, come visit the school, play on the playground, Mid-Prairie East and West Elementary both have excellent playgrounds for kids to play on, show students their teacher's picture on our website so kids can see some familiar faces. And if they're really struggling or having a hard time transitioning, I always recommend parents to call the school and set up a one-on-one meet and greet with the teacher, or even tour the school to get kids thinking about school and excited to come back."
Getting kids back on a regular sleep schedule can also be a challenge. Foster recommends something as simple as making bedtime 15 minutes earlier each night to help get kids back on a steady sleep schedule. Students attending Mid-Prairie, Washington, and Highland schools return to class August 23rd.