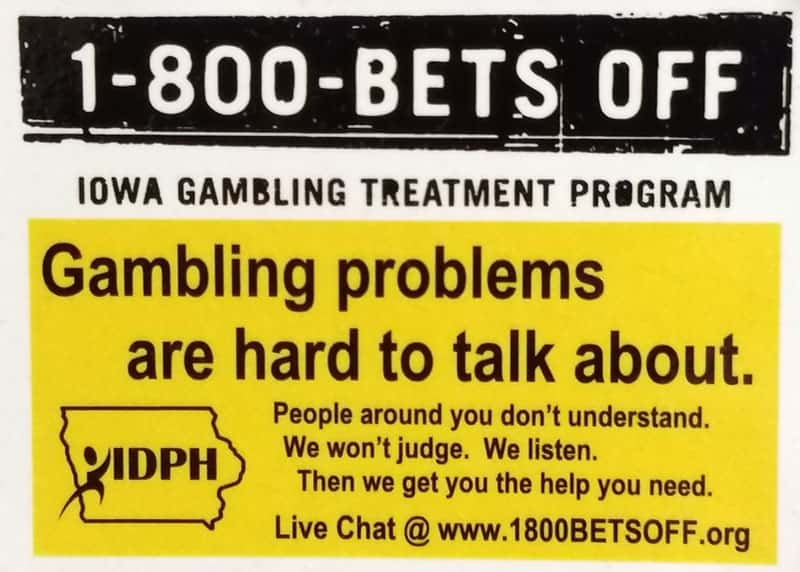 For the first time, bets on professional and collegiate sports will be able to take place legally in Iowa, including the Riverside Casino and Golf Resort.
Starting on August 15th, patrons over the age of 21 will be able to wager on sporting events at Iowa Racing and Gaming Commission approved facilities. Riverside Casino and Golf Resorts General Manager Dan Franz tells KCII News, members of the IRGC have been hard at work since Governor Kim Reynolds signed Senate File 617 into law in May. Franz says they've partnered with BetWorks to help manage and structure the casino's sportsbook.
Franz adds there will also be an online component. Patrons will have to set up an account at the Riverside Casino. Once that's done, they can place bets online. According to Franz, New Jersey has a similar system in place where they see 80% of their wagers being placed online.
Franz says when Riverside Casino and Resorts does well, so does the community, "We're hoping to do two things really: one is just straight up increase visits. When that happens, the state, city, and county all benefit from the standpoint of extra taxes. It's really two components, that additional visits will stem additional gaming and additional revenue within our operations. Then there's the sports betting specific wagering revenues that will also be impacted in a positive way. The state, the county, and the city all get a component of that."
Franz adds they hope to begin accepting bets Thursday afternoon. There will be a ribbon cutting ceremony Thursday at 4 p.m. with the first legal bet to follow.