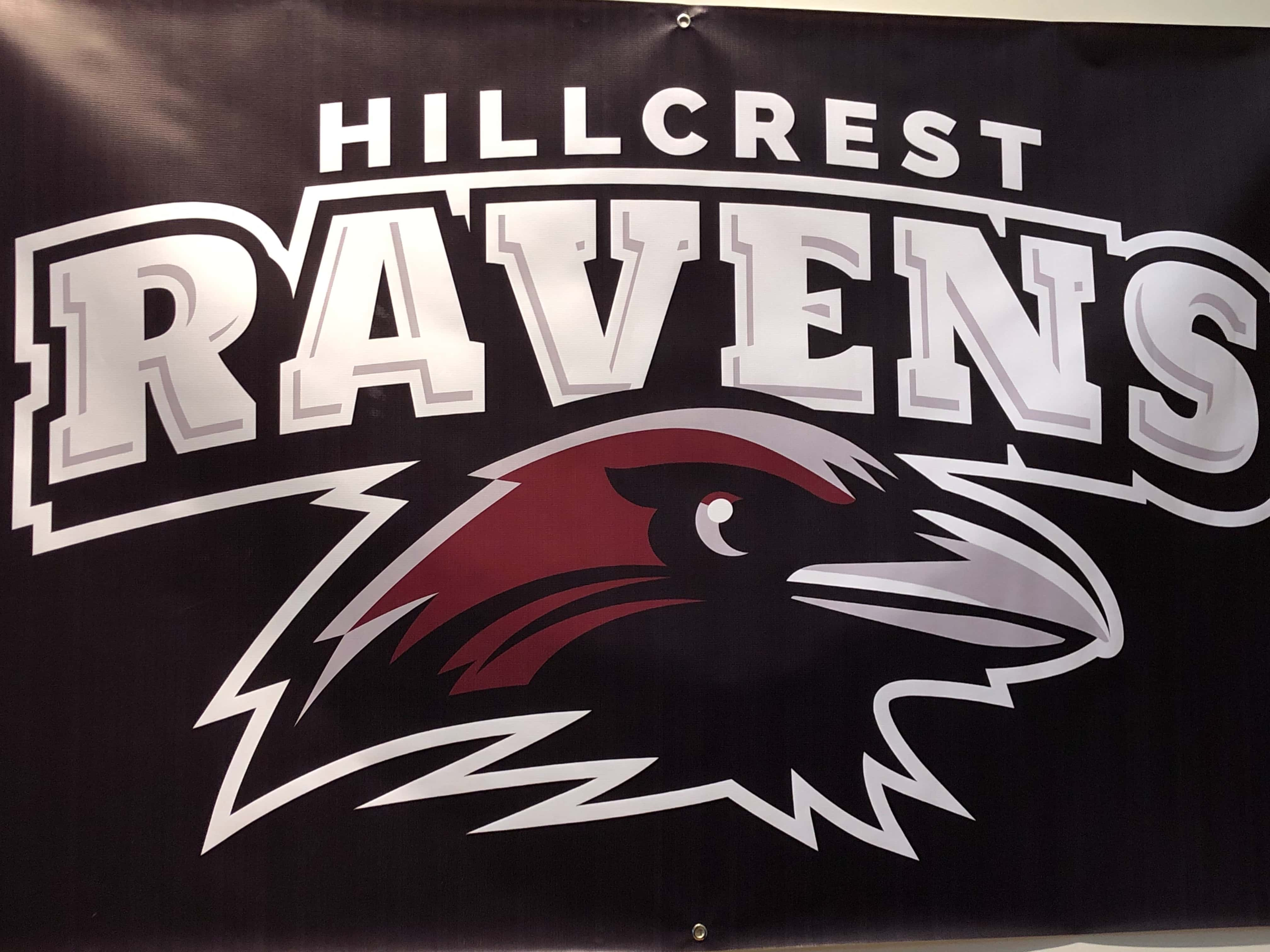 Iowa Mennonite School will have a new name and fresh look starting this fall.
Tuesday night, Celebration Hall filled with faculty, administration, alumni, students, and community members to get the first look at Hillcrest Academy. IMS will now be called Hillcrest Academy, taking the namesake of the school's auditorium-gymnasium facility that's held the name Hillcrest Union since 1955. The school is now the home of the Ravens, and for the first time since the school opened in 1945 it has a mascot. Rebranding is one part of the school's strategic initiative to expand enrollment. The school's colors will remain maroon and black.
Principal Dwight Gingerich says he hopes the new look will attract more families to the school, "We just want people to really know that we're wide open. There's been a misconception out there for a long time that IMS has been for Mennonites only. And we just want people to know that anybody that's really interested in a Christ-centered education is welcome here. It's a place that's really welcome to everybody."
Advancement Director Jeremy Ours tells KCII News this rebranding has been in the works for close to a year and a half. Ours adds that it's been worth the wait, "This has been a lot of work, and sort of a long time coming. I'm really happy with how it all turned out. The new name, I think completely fits who we are. It's a historical name that all of our community will identify with. It's really who we are in one word."
Ours also says they are ready to assume the new name for the upcoming school year. There will be some items that will take some time to transition like the school's website, faculty emails, and signage.