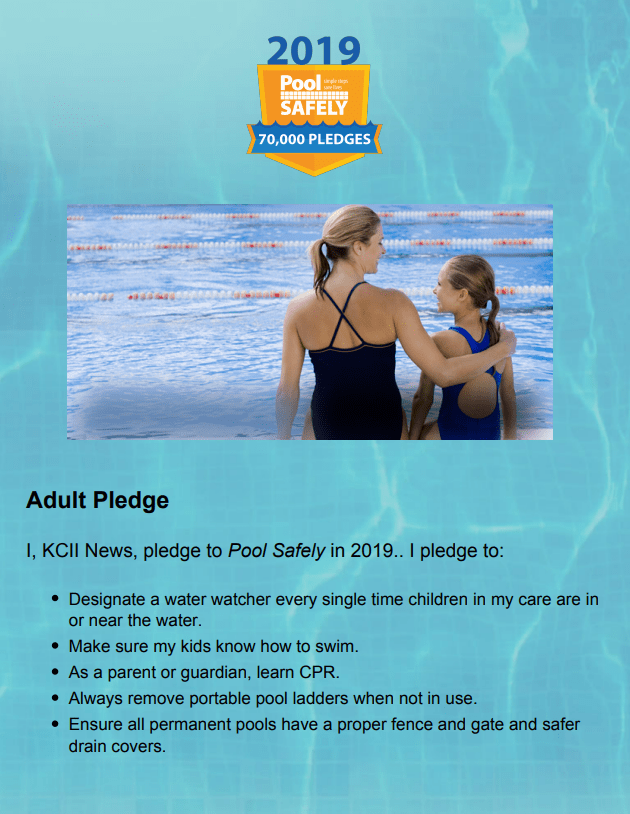 In a matter of seconds, a fun day near the water can turn tragic.
When children are involved, the risk for accidental drownings increase. According to the National Safety Council, 353 people between the ages five and 24 drowned in 2017. Boating Law Administrator and Education Coordinator for the Iowa DNR Susan Stocker says all it takes is a couple of seconds for an accident to happen, "Taking your family, or a child, or young person to the beach is a great summer activity. But, that means that you get to keep your eye on that child 24-7. Taking a child to the beach is not the babysitter. Most of the public beaches throughout Iowa do not have lifeguards. So, you need to make sure you are the lifeguard. You talk about anybody who has lost a child, and it was just seconds. They were there, then all of a sudden they weren't."
Beaches and pools aren't the only threat to children. Bathtubs, toilets, and buckets can also put children at risk. You can take the pledge to keep kiddos safe around here.