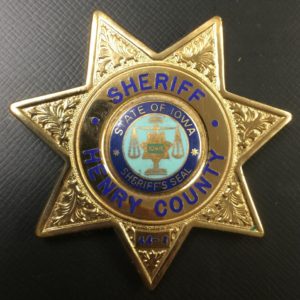 A stolen vehicle was recovered after a high-speed pursuit in Henry County.
According to the Henry County Sheriff's Office, at 10:15 p.m. Wednesday a deputy attempted to pull over a vehicle near Highway 34 and Marsh Avenue. The vehicle fled from law enforcement, initiating a pursuit that reached 100 miles per hour. The pursuit concluded after a successful tire deflation near the intersection of Oakberry Avenue and Highway 34. The pursuit came to a stop in the 3300 grid of New London Avenue. Authorities arrested 29-year-old Shawn Smythe Jr., of Chicago, Illinois, and 19-year-old Maneeka KA Moody of Chicago, Illinois. Smythe was charged with eluding, possession of a controlled substance, reckless driving, and several traffic violations.
Both Smythe and Moody were charged with motor vehicle theft in the second degree. The Henry County Sheriff's Office, Mt. Pleasant Police Department, and New London Police Department aided in the arrest.