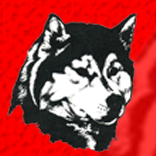 Sigourney was riding high coming into Tuesday winning their last seven ball games, but the Highland baseball team had other plans snapping that streak in a 7-5 affair.
The Huskies scored in each of the first four frames to build a 4-1 lead when the Savages answered back in the fifth and sixth to take a 5-4 advantage. A three spot in the bottom half of the inning gave the Huskies the lead for good. Highland had six hits led by Trey Lasek going 2-for-2 with three runs scored and Brady Hahn also had a pair of knocks. Jacob Leonard started the game going 4 1/3 innings without an earned run and Jordan Sosa got the win in 2 1/3 giving up one run on two hits. Sigourney was led by Payton Schauf going 2-for-4 with one RBI.
Highland improves to 11-9 and travels to Keota this evening. Sigourney is 14-6 and is off until Monday when they face Van Buren.