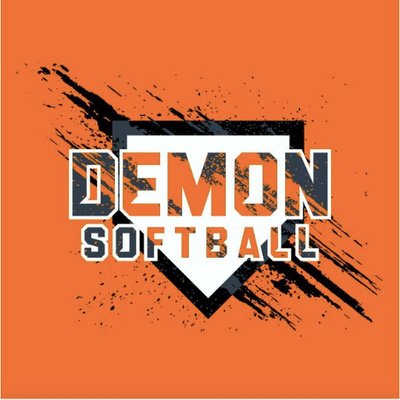 The Southeast Conference portion of the season came to a close Thursday night for the Washington softball team when they split a doubleheader with Mount Pleasant.
In game one the Demons trailed 4-2 heading into the final inning when they had late-inning magic again by plating three runs. The Panthers had an answer though, tying the game in the bottom half and ultimately winning 6-5 in eight innings. Washington had 13 hits led by Kaitlyn Mitchell and Cara Linnenkamp each with two hits and two RBI. Molly Sparks went 7 2/3 innings in the circle giving up three earned runs and 13 hits.
In the nightcap, Washington utilized an eight run third inning to come away with a 12-2 victory in five frames. Kaitlyn Mitchell continued her hot stretch at the plate going 3-for-4 with three RBI and Kellie Dallmeyer also had three knocks. Alexa Mitchell was the winning pitcher going the distance giving up two runs on two hits.
Washington moves to 21-11 overall and finish the conference season 10-6. The Demons get back on the diamond Tuesday traveling to Durant.