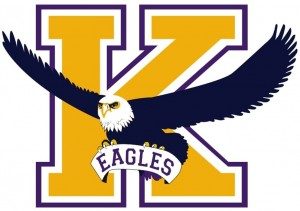 It was a business trip for the Keota baseball team last night, as they marched into Colfax and shutout the Tigerhawks 5-0 in a South Iowa Cedar League matchup.
Austin Waterhouse continued to do what Austin Waterhouse does throwing six innings of three-hit ball and striking out four. The senior has a minuscule 0.70 ERA in 20 innings of work this season. The offense did the rest of the work, plating two runs in the second and three more in the seventh headlined by a 2-for-4 performance from Tyler Waterhouse.
The Eagles improve to 8-1 and travel to HLV tomorrow.