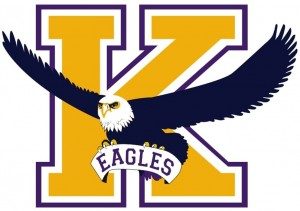 The Keota baseball team picked up a South Iowa Cedar League win Friday night downing BGM 12-2 in six innings.
The Eagles wasted no time getting the bats going plating nine runs in the first and tacked on a few late to make for a short night. Keota peppered 13 hits on the evening led by Carson Sprouse going 3-for-5 with two runs scored. Bryce Greiner added a pair of hits and two RBI. Colton Clarahan went 5 2/3 innings on the bump giving up two runs on four hits and striking out nine.
The Eagles move to 7-1 on the season and travel to Colfax-Mingo on Monday.