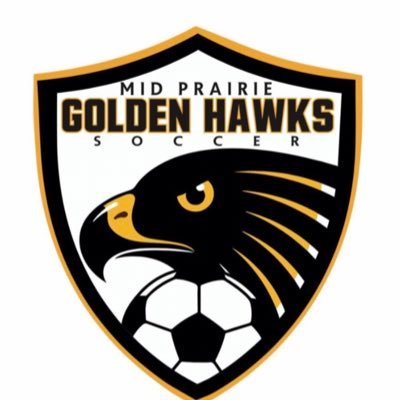 The Mid-Prairie boys and girls soccer teams take on Monticello on the road Monday in a pair of River Valley Conference matches.
The Mid-Prairie boys were last on the pitch Thursday when they beat Anamosa 2-0 in Wellman on goals from Nathan Cadena and Mason Hartley. On the season, the Golden Hawks come in with a an overall mark of 2-2. They are led on the year by Aaron Slaubaugh with a pair of goals scored. Cadena holds the team lead with a pair of assists and Dominic Pickard and Keaton Graber have each made six saves in goal. A year ago the Golden Hawks beat Monticello 6-0.
Monticello is 2-3 on the year. Last time out they were beaten by Iowa City Regina 6-0. On the year the Panthers are led by Tony Wallerich with five goals. Alex Fagan has 37 saves in goal.
On the girls side, Mid-Prairie is 0-1 on the year after being shut out by Washington in their season opener. Monticello is 1-1 on the season after a 1-0 win at Anamosa to open the year and a 7-0 loss to Northeast Goose Lake in their second match. Gracie Tuel has scored the Panthers lone goal this year. Lydia Lange has made 13 saves in goal. Last year the Panthers beat the Golden Hawks 6-2 in Wellman.
Matches begin at 4p.m. in Monticello.