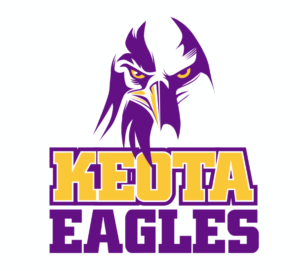 The Keota boys' basketball team had three players named to the all-South Iowa Cedar League teams in one form or another.
The Eagle selections were headlined by unanimous first-teamer JD Stout.  In his junior season, Stout finished at fifth in the state across all classes in scoring (28.4 points per game), including leading the state in that category for a time.  He also entered Keota's thousand-point club as a junior, and set a new career-high by scoring 40 points in a game.
Two Eagles received honorable mentions as well in sophomores Luke Hammen and Carson Sprouse.  Hammen produced across the board, finishing third on the team in rebounds and points scored while shooting nearly 40 percent from the field.  Sprouse was their top bench contributor, putting up 9.5 points per game while shooting 47.4 percent from the field and 43.7 percent from three.
All three of the Eagles' all-conference selections will be back next season.