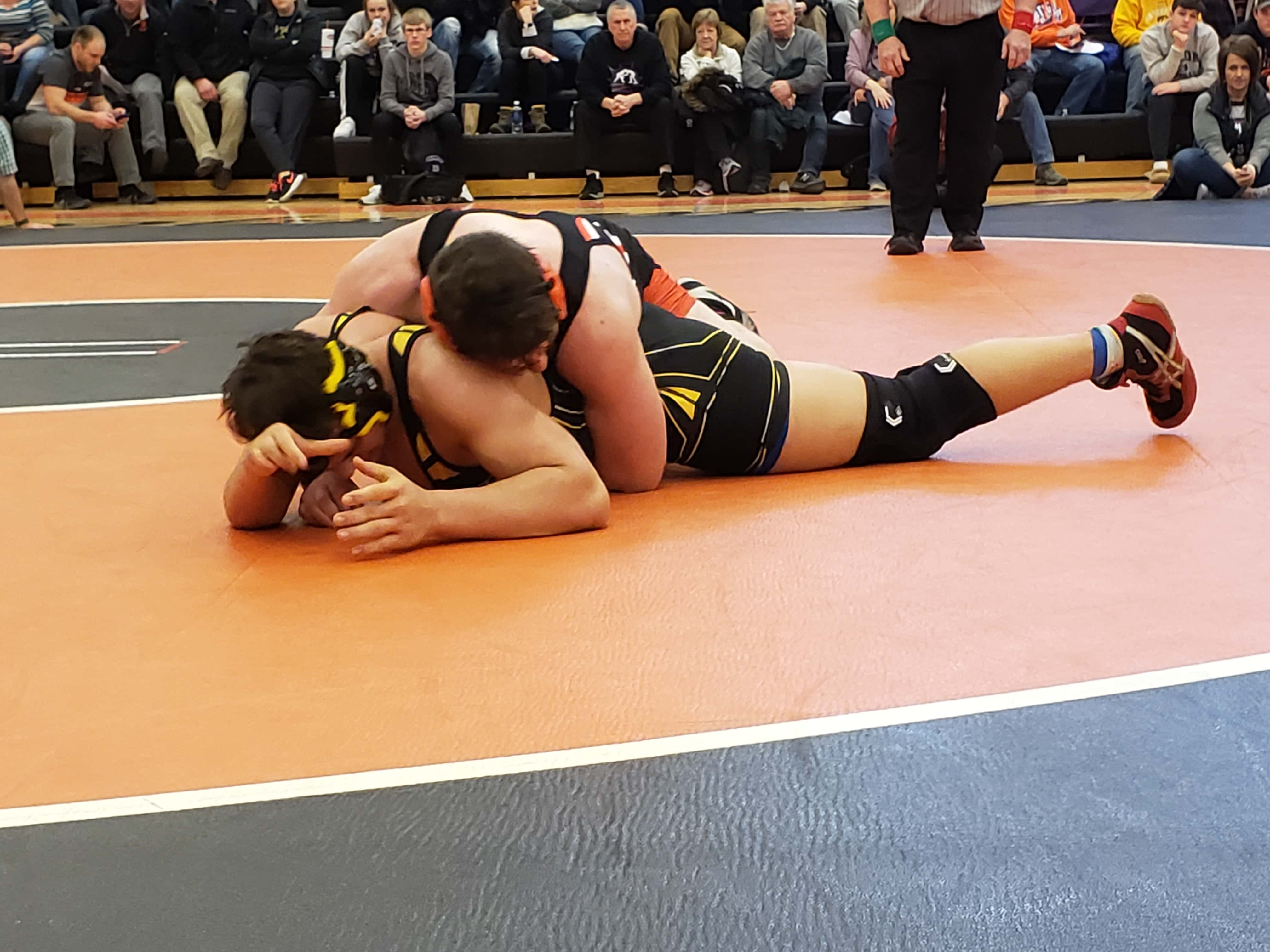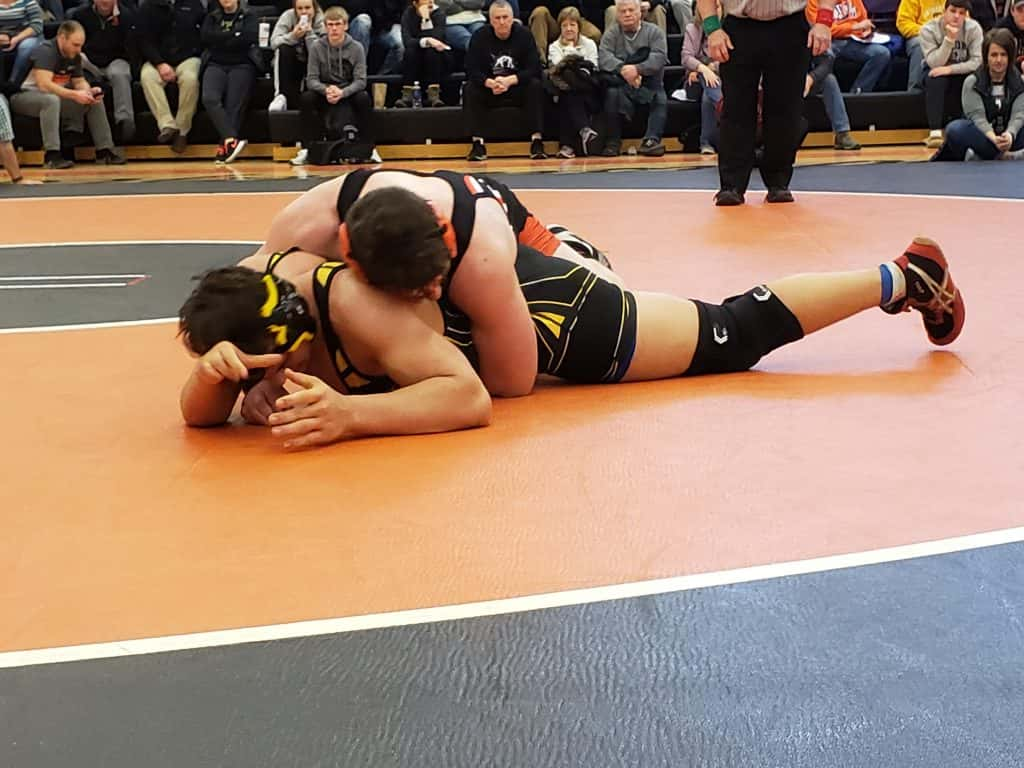 The Washington wrestling team had nine guys compete this past Saturday at the district round, five of which made it through to the biggest stage in all of Iowa high school wrestling: the state tournament.
Walker Ikerd placed second in the 120 weight class.  He won his semifinal match by a 9-2 decision to advance to the first place match, where he went toe-to-toe with the second-ranked wrestler in the state and lost by just one point.
Garrett Ikerd also qualified in the 138.  He was about three seconds away from not qualifying at all, as he was down by one in the final seconds of the semifinal match.  But in the final moments, Ikerd spun out of a hold, established control and was awarded two reversal points as time expired to put him into the first-place match.  He lost by a 7-2 decision to Columbus/Winfield-Mt. Union's Jarod Kadel, who has lost one match in the last two seasons.
Dillan Sanders was also second in the 145 weight class, losing to the top-ranked wrestler in the state in the first-place match.  His semifinal match was a hard-fought one, going almost all the way through the second period before Sanders eventually gained control and got the pin to advance.
Tristin Westphal breezed through the day, pinning his way to a district championship at 182.  He started off going against Mid-Prairie's Colton Allen, who he pinned in just over a minute.  The first-place match was a rematch of the sectional championship match, taking on Dillan Jeffers of Keokuk and pinning him in 1:43.
Logan Escher was also a champion, pinning his way through the 195 weight class.  His semifinal match lasted all of 38 seconds, but the first-place match was one of the marquee matches of the day.  He faced off against Mid-Prairie's Isaac Boucher, who came into the day ranked 10th in the state by the Predicament, one slot below Escher.  Escher gained control and nearly got the pin at the end of the first period, but time expired before it was called.  The match would last all the way until three seconds left in the third, when Escher finally got the pin to secure his spot at state.
The individual state tournament will start on Thursday and go through Saturday at Wells Fargo Arena in Des Moines.  Buy tickets at http://www.iowaeventscenter.com/events/detail/2019-iahsaa-state-wrestling-tournament-1.