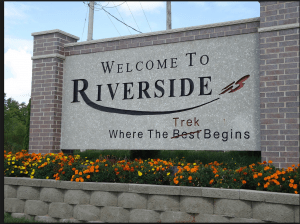 A new full-time employee is coming to the Riverside City Hall next month.
The Riverside City Council has hired Heather Cornett to be the new deputy city clerk. This hiring comes after Lory Young resigned as city clerk last January. Becky LaRoche, who previously worked part-time as utility billing clerk, was appointed in February to fill Young's position.
Mayor Allen Schneider comments on Cornett's hiring, "We're excited to have someone in that position, to have Heather in that position specifically and I think it's a well-needed position. I strongly believe that we needed another full-time person in city hall so it'll be good to have her in there we're expecting that she'll have an impact right away and hopefully it'll allow us to continue to get things accomplished. We've obviously got a lot going on right now and we need everybody we can to keep things moving along."
Cornett is originally from the Riverside area and will be relocating from Florida. She will begin as deputy city clerk on October 1st.