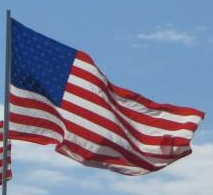 The 9/11 Never Forget Mobile Memorial will be on display at the Washington County Fair July 15-17, and organizers are asking area residents to help welcome the mobile museum and the firefighters this Saturday.
An escort of the 53-foot mobile museum will begin at the 4-Corners truck stop on Highway 92 in Ainsworth at 2 p.m. and will travel to the Washington County Fairgrounds. Organizer Carol Horning shares why people should attend the escort for the exhibit, "Well I've actually had the opportunity to see it and it's a very moving thing to see and I feel really fortunate that everybody in this community has helped me to get this here to town so I just want everybody to show Connecticut, New York, and New Jersey where these people are coming from what small-town Washington, Iowa is like."
Washington Police, EMTs, firefighters, and American Legion riders will lead the escort from Ainsworth to the fairgrounds. The Washington Optimist Club is handing out flags at the United Presbyterian Church parking lot for attendees to wave for the escort happening at 2 p.m. Saturday.