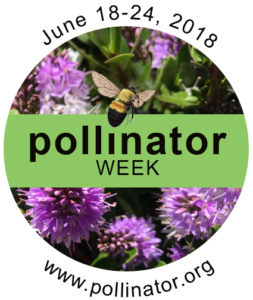 Bees, butterflies, beetles, birds, and bats are all part of developing our ecosystem and they are celebrated during this National Pollinator Week.
The U.S. Senate approved the annual week-long designation 11 years ago. One pollinator that has seen declining populations is the monarch butterfly.
One Iowa program is working to help the species in the state. Monarch Conservation Consortium Agriculture Specialist Seth Applegate says Iowa is an important part of the migratory path of monarch butterflies, as it is the summer breeding range, "This is where the monarchs lay a lot of their eggs and do a lot of their reproducing." The butterflies winter in Mexico and travel back north in the summer. One way you can help increase the population of pollinators is by creating habitat, whether you have a large farm or a backyard garden. He recommends introducing milkweed on patches of land that aren't tillable, or not mowing areas around fields, or planting certain flowers in your backyard. He calls monarchs a "flagship conservation species" meaning if it is doing well and has enough environment, then other pollinators and wildlife species are doing well, too.