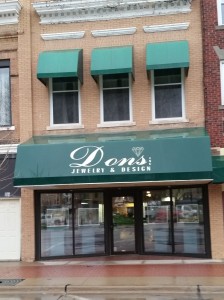 Tuesday morning a robbery happened at a jewelry store in Washington. According to the Washington County Communications office, at 10:40 a.m. dispatch received a report of a robbery at Don's Jewelry at 116 South Iowa Avenue. A man entered the store and asked about certain items. He then took the items and fled the store southbound on foot. The Washington Police Department and Washington County Sheriff's Office personnel responded to the scene. The name of the man has not been released and the incident is under investigation.
Police Chief Greg Goodman tells KCII News no arrests have been made, as of 7:30 a.m. Wednesday.
KCII News will provide more information as it becomes official.