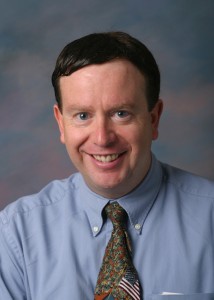 Dr. Todd Ajax – photo courtesy of WCHC

Washington County Hospital and Clinics has announced it is adding full-time neurology services in Washington. Beginning April 25th, Todd Ajax, MD will be on the hospital's medical staff. He earned his Medical Degree from the University of Utah and completed an internship, residency and fellowship with the University of Iowa. He was formerly a neurologist with Neurological Association of Iowa City, an affiliate of Mercy Hospital and comes to WCHC with more than 24 years of experience.
He is board certified in electrodiagnostic medicine, psychiatry and neurology, neuroimaging, sleep medicine and vascular neurology, specializing in neurological conditions such as headaches, sleep disorders, Parkinson's disease and stroke. In Washington, Ajax will perform and evaluate patients with diagnostic tests locally with EEG, EMG, magnetic resonance imaging and electromyography.